8″x8″ Artwork Auction June 9-24, 2023
Tiny Art, Big Difference
Art Auction for Literacy
Artists working in oil media (traditional and water-mixable), wet media (acrylic, watercolor, and gouache), dry media (pastel), encaustics (wax), photography, digital art, fiber arts, ceramic and sculpture in 8″x8″ square.
Art Drop off Friday June 2nd
Santa Fe Community College, Room #502, 6401 Richards Ave., Santa Fe, NM 87508
Online Auction
June 9-24, 2023
Pick up or Ship: June 30
9:00 AM-5:30 PM​
On Display

Reception Friday June 9th, 3:00 PM – 4:30PM. Open to the public during auction until June 23.
62 Lincoln Avenue, 87501
Monday- Friday
9:00 AM-5:00 PM
Event Chair
Stephanie West
505.470.8844
support @ gowestdesign.com
Literacy is measured on a scale from 1 – 6. Most jobs today require literacy skills at a 7th literacy level or above (levels 4+).
Literacy Volunteers of Santa Fe (LVSF) is committed to supporting students up to level 4 for reading, writing, and math.
46% of New Mexicans
are at level 2 literacy or below.
Artist Benefits
• Artists who donate work will be promoted through print advertising, email marketing, and social media.
• Each artwork will carry the artist's contact information and the art's legacy for the buyer.
• Artists who have photographs of themselves with their artwork can also be promoted through lvsf.org communications.
• Exposure will elevate each artist and potentially bring them a new fan, follower, or collector.
• Artists who drop off their artwork to LVSF may be selected for display at the First National 1870 on the Plaza.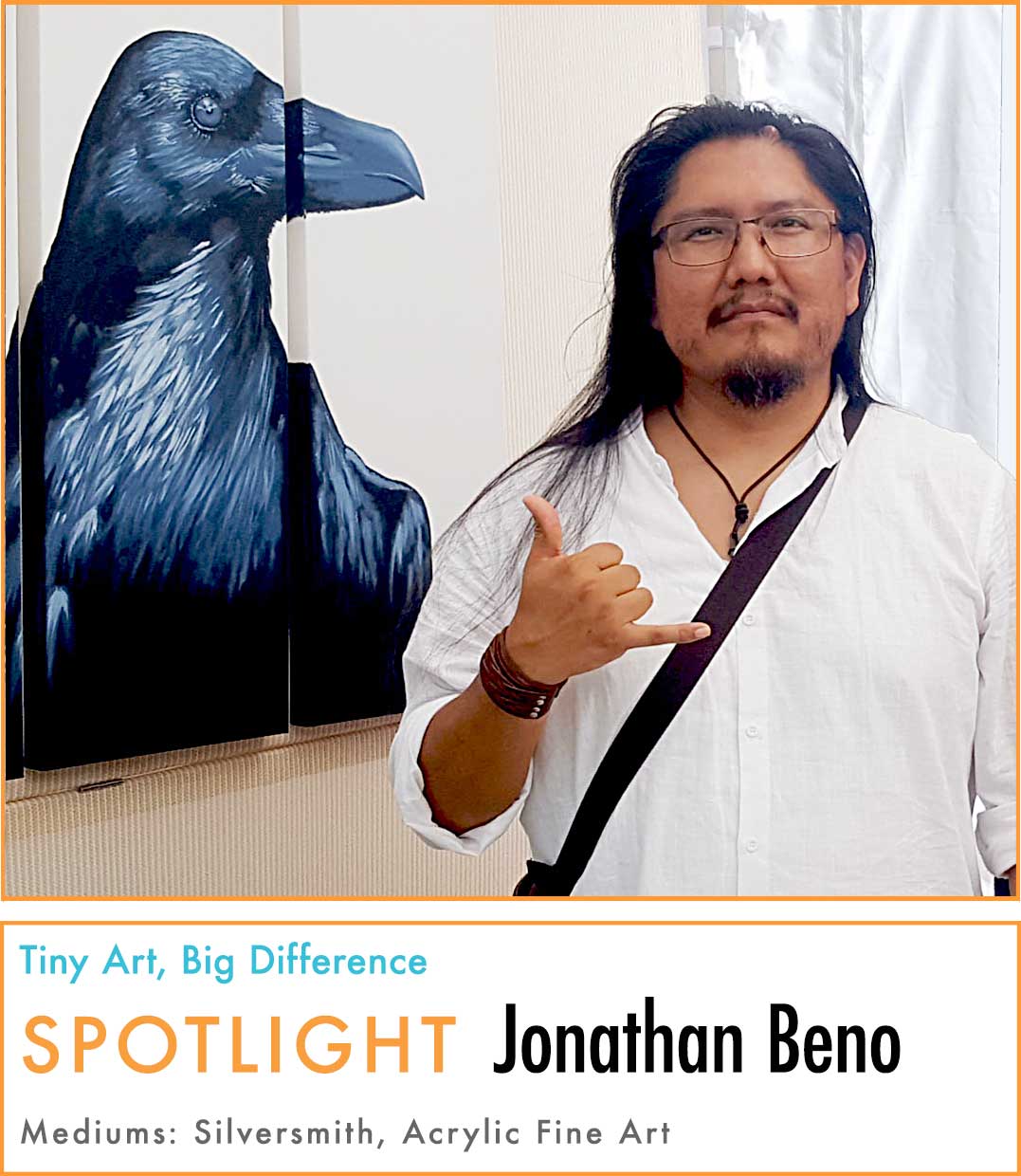 FEATURED ARTIST
Jonathan Beno
Mediums: Silversmith, Acrylic Fine Art