Strengthen our Community, Families, & Workforce in Santa Fe County
LETTY NARANJO
Adult Education Senior Director at SFCC
Executive Director for Literacy Volunteers of Santa Fe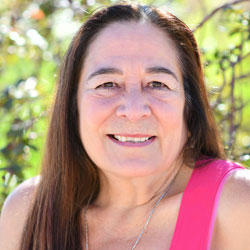 Letty Naranjo became the Senior Director of Adult Education in 2010 and her experience and leadership skills have exceeded her reputation. She has worked for Santa Fe Community College for thirty-seven years. How many people can say that about any institution? She has also served as Executive Director for Literacy Volunteers of Santa Fe for twenty-seven years. It takes a uniquely dedicated individual such as Letty to commit to the growth and fluctuation of a college that has now become a centerpiece in Santa Fe. Letty deserves credit for institutional growth at SFCC as she has been a long-time ambassador to the local community. There are no statistics for the number of students, volunteers and supporters she has generated over the years, but we're sure that number would be very high. Letty's character for professionalism and positivity is what draws folks to SFCC from all walks of life to work together towards the common goal of improving lives and families. She exemplifies the mission of SFCC in her welcoming spirit that is equally respectful to students, colleagues, volunteers, legislators as well as statewide and nationwide affiliates.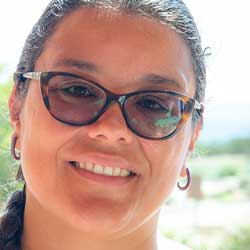 Amanda Rivera de Garcia, ESL Literacy Coordinator
Amanda has a BA in Elementary Education with a TESOL endorsement. She has worked in adult education for 10 years and is bilingual in Spanish and English. Amanda likes to garden and cook in her free time.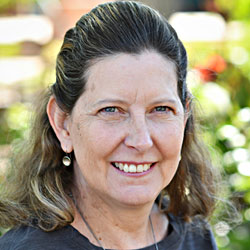 Mary DuBose, Literacy Program Specialist
Mary serves as the Literacy Program Specialist with emphasis on placing ESL or BL in workplaces. Mary became a volunteer ESL tutor with LVSF in 2012. Mary began working for LVSF in 2014 as the ESL Coordinator and has also taught ESL with the SFCC ESL program.
Mary delights in living in the desert southwest and appreciates the richness and diversity of our community. With her degree in psychology she is inspired by the challenges and resilience of our students.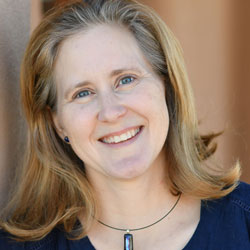 Carrie Morgan Cannella, Basic Literacy Coordinator
Carrie has worked in adult education for 15 years as a teacher, education specialist, tutor, and writing coach. Her education is in English Education, ESL, and creative writing. She is a lifelong learner and lover of words who is passionate about supporting students in their learning. She enjoys reading and writing, camping and hiking, and listening to music in her spare time.
Chris Howson, Vice President
Chris joined Literacy Volunteers of Santa Fe in 2017 and became the volunteer director of LVSF's Citizenship Program in 2018. He is honored to serve on the board of LVSF in support of the students and their community, its superb support staff and its critically important programs. Born in Brazil and living the US, Chris knows first-hand the many gifts that English literacy bestows. He serves on the board of the Upaya Zen Center and Institute in Santa Fe, volunteers for other local organizations and is a docent for the Santa Fe Opera. Chris and his wife, Marie, have lived in Santa Fe since 2016.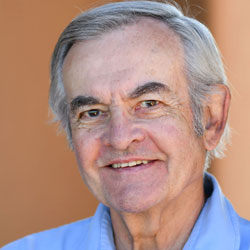 Tom Stewart, Secretary
BA, University of Colorado. JD, John Marshall Law School, Chicago. He is a third generation attorney, who practiced law in Oak Park, IL, before retiring in Santa Fe in 2018. He has participated in homeless, food assistance and social justice issues for over 30 years.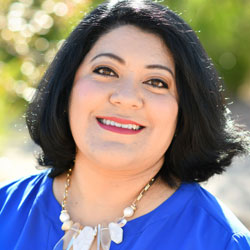 Maria Ortiz, Treasurer
Maria was born and raised in Friona, Texas, and moved to Santa Fe in 1994. She has two young adult sons, Luis Fernando Horta and Roberto Jaime Horta. Maria has worked for Zia Credit Union as one of the Mortgage Loan Officers for two years and previously worked as a Housing Counselor with The Housing Trust. Maria's hobbies are dancing, camping, hiking, and being with friends and family.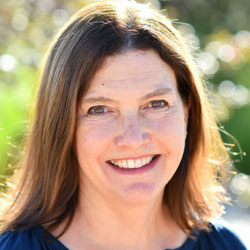 Kristen Lieving
Kristen Lieving is a licensed social worker and an instructor at Santa Fe Community College. She has a Bachelor's degree in English and a Master's degree in Social Work. Her mother and grandmother immigrated to the US from Italy after living in Ethiopia and settled in Los Angeles. Kristen was an ESL and citizenship tutor with LVSF before joining the board.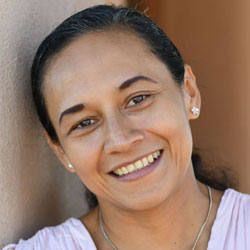 Consuelo Byrd
Consuelo Del Rosario Byrd joined Literacy Volunteers of Santa Fe as a student in 2016. Consuelo relocated to Santa Fe in August 2010 and has been working in various schools and with adults as a Spanish teacher. While still living in Mexico City, Consuelo used her BS in Communication Sciences working for the Mexico Secretary of Tourism, as well as Televisa, one of the world leaders in Spanish-speaking media. "LVSF helps me to prepare for career opportunities in the United States."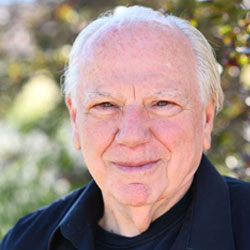 Arthur Panaro
thur is a tutor and in his second cycle as a board member. His profession has been clinical mental health counseling since 1994. He also holds an MA in philosophy. He is about to publish a fifth book of essays titled COMMON AND UNCOMMON SENSE. More on his website arthurpanaro.com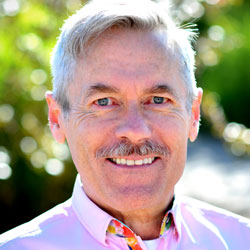 Kent DeYoung
Kent and his spouse, Joe, moved from the Phoenix area in 2013. They are avid collectors of mostly Mexican folk art and active participants with the Museum of International Folk Art and the Friends of Folk Art. They currently reside in Eldorado with their dachshund, Maria.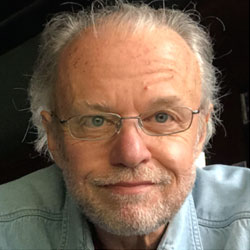 Norbert Lempert
Originally from Romania, Norbert lived in and around NY until moving to Santa Fe in 2022. A graduate of Amherst College and the Johns Hopkins University, he founded, operated and sold a company that developed software and video programs for the pharmaceutical industry. He has served as a board member and volunteer for several non-profits and continues to do work for the Lempert Family Foundation.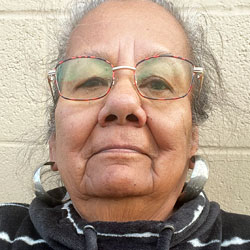 Carmelita M. Topaha
Carmelita Topaha is a member of the Navajo Nation near the Four Corners Area. She has taught at San Juan College and Navajo Community College. Carmelita has a Bachelor's degree in Anthropology and a Bachelor of Fine Arts Degree in Ceramics. She is an Instructor for Indigenous Pottery at Santa Fe Community College. A Native artist in pottery, drawing, painting, and New Mexico Tin Smithing. Carmelita's quotes: "Literacy is to braid, to interweave, and to unravel the unknown."