Teaching The Professionals of Tomorrow
Letty Naranjo, Executive Director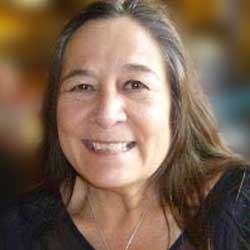 Letty, a twelfth generation native New Mexican, directs the Adult Education program at Santa Fe Community College (SFCC). She began at the college in January 1985, and has worked in various student counseling and developmental/adult education areas. Letty is passionate about serving students who are most in need succeed so they can contribute more effectively to the community, sustain their families, get better jobs, and become role models for their children. She has been the Executive Director for Literacy Volunteers of Santa Fe (LVSF) for more than 20 years.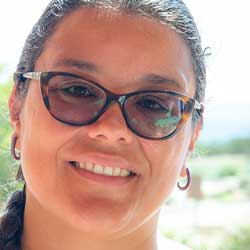 Amanda Rivera de Garcia, ESL Literacy Coordinator
Amanda has a BA in Elementary Education with a TESOL endorsement. She has worked in adult education for 10 years and is bilingual in Spanish and English. Amanda likes to garden and cook in her free time.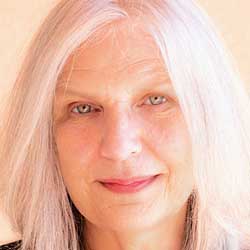 Susan Rathjen, Basic Literacy Coordinator
Susan has a B.S. degree in Secondary Education and has taught high school and adult education high school equivalency classes for nearly thirty years. She is a certified coach for screening and intervention for students with learning difficulties in their native language for reading, writing and math.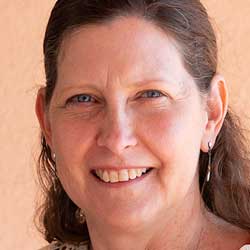 Mary DuBose, Literacy Program Specialist
Mary has a BA in Psychology. She has worked in adult education for 2.5 years. Mary has served as a volunteer ESL tutor since 2012.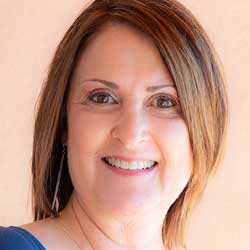 Cristina Rogel, Administrative Assistant
Cristina has an AAS in General Studies, from the SFCC, ESL Certificate, from The University of Arizona and completed 2 years in Education from Universidad Autonoma de Guadalajara.
She has worked in adult education for 10 years, and for 18 years total in higher education. Cristina was a volunteer ESL tutor for 15 years.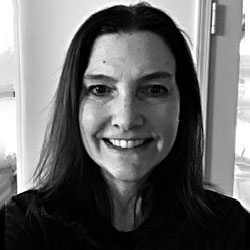 Kristen Lieving, Director
Kristen sees literacy as a social justice and public health issue: literacy means having the ability to gain access to jobs, knowing how to consume health information, and engaging in an increasingly complex world. Literacy goes beyond reading and writing to include how to be a consumer of information and to develop critical thinking skills. Developing the skill to communicate effectively has a far-reaching impact for individuals, families, communities, and society as a whole.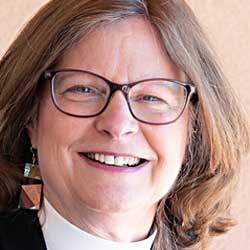 Joene Herr, Co-President
Joene is the pastor at Christ Evangelical Lutheran Church (CLC) and has been there for more than five years. Both Joene and her husband, a naturalized citizen originally from Germany, were the first in their families to graduate from college, and, consequently, she is a powerful advocate for education. Through the experience of husband and his family, Joene also understands and appreciates the importance of learning English to become integrated into communities and to become U.S. citizen.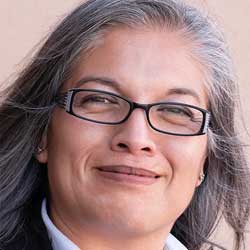 Silvia Kingsford, Secretry
Silvia studied at the Technological University in Chihuahua and graduated in 1999 with a degree in industrial engineering. She moved to the USA in 2001 for a better opportunity. In September 2017, Silvia began her LVSF English classes at her workplace, Ten Thousand Waves, where she is a supervisor. Silvia coordinates all of the workplace students there.
Maria Padilla, Treasurer
As a native Santa Fean and community activist, Maria understands the importance and benefit of a literate and healthy community. The goal is to connect our local multi-cultural communities through respect, education and understanding of language and culture so we may all prosper together.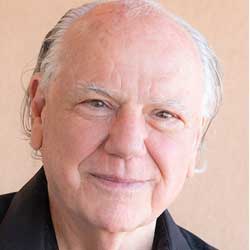 Arthur Panaro
Arthur started as an ESL tutor and joined the LVSF Board in April 2019. Arthur has a long-term interest in teaching and working with others. In 1994, he graduated from Southwestern College with a master's in counseling. Since 2001 he has been on staff at Life Link/La Luz. Arthur is also a writer and poet.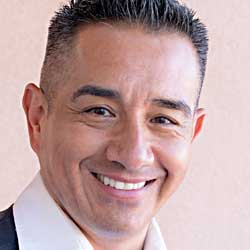 Nestor Lopez
Nestor joined the Board of Directors of LVSF in March of 2017, and he is currently serving his second term on the Board. He is an office manager at Nusenda Credit Union.