Silent Auction Event Santa Fe 2020
September 8 – 12, 2020, 12:00am
We are bringing the FUN to you for our 35th Anniversary celebration during International Literacy Week.
What's happening?
We're having a LIVE online auction
You can donate items for the auction
You or your business can be a sponsor
Where do I sign up?
The registration link will be available August 26th. Early registration will allow you to bid and get notifications on anyone raising the price.
Early sponsor support has its advantages.
Have a donation item?
Staycations – short term timeshares or rentals
a VIP parking space
Books
Vintage objects
Artwork (jewelry, sculpture, paintings, tin work, other)
Santa Fe themed experiences
Couples dining
Your own idea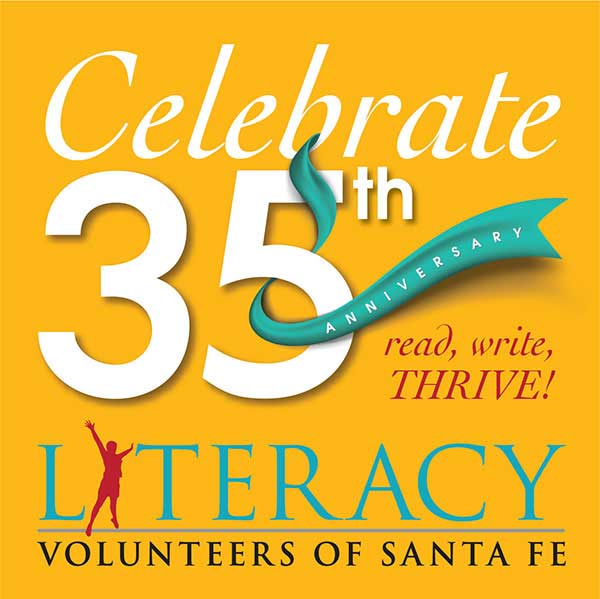 Email Literacy Volunteers as soon as possible. Your item is needed no later than August 27, 2020 to allow for posting online.
Your participation is appreciated. LVSF provides free tutoring to adults in reading, writing and speaking English to strengthen our community, families, and the workforce. When our students thrive, everyone in Santa Fe thrives. And we are most grateful to you for doing what you can.