Happy Valentine's Day – a day to celebrate love of all kinds. And the LVSF Board thanks you for your love, demonstrated by your end of year financial donations. Despite a full year challenged by the Covid pandemic, LVSF supporters donated an amazing $20,706.98 in response to our year end appeal. In addition, we received $29,050 from grants, putting us in a healthy financial position to continue our mission. We also continue transitions; see below messages from newly retired staff Susan Rathjen and Cristina Rogel. In addition, Kristen Lieving, a SFCC teacher and LVSF tutor is now interim president. Arthur Panaro is secretary. Might you consider serving on the LVSF Board? Check out the message at the bottom of this newsletter. – Past President, Joene Herr
Reflections Upon Retirement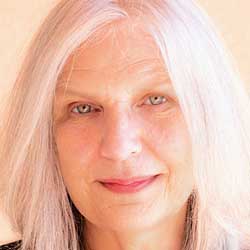 I am grateful for the opportunity to have worked with this important organization. It was a privilege to work with compassionate and dedicated tutors whose time and effort benefitted so many students. Tutors not only help students improve their basic skills in reading, writing and math but also help students develop the social capital skills and confidence they need to move forward in their education and succeed.
During my time as a high school equivalency teacher, I saw how many students were entering classes with very low reading and math skills. I couldn't give those struggling students the amount of one-on-one time they needed during a class session, so I began working with LVSF tutors. They gave students the individualized attention and time that they needed, and I was impressed by the increase I saw in students' progress.
My work as a BL Coordinator allowed me a unique opportunity to combine the various skills I learned during my years of teaching. Working with students and tutors was a very gratifying way to end my career. Thank you one and all. — Susan Rathjen
From Cristina Rogel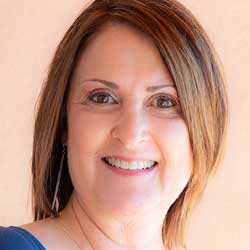 After 10 years as an employee with Literacy Volunteers of Santa Fe. I would like to express my gratitude to this amazing nonprofit organization, their staff, and contributors. I would also like to thank the Board of Directors, students, and volunteer tutors.
My first introduction to Literacy Volunteers of Santa Fe was as a volunteer tutor, later as a part time staff, and ultimately as a Community and Neighborhood Coordinator. My final role at LVSF was as an Administrative Assistant for the Literacy Program for the past 3 years.
It gives me pleasure to be departing after such a gratifying experience with this wonderful organization and have had the opportunity to contribute to its mission. Thank you to Letty Naranjo, Executive Director, to the LVSF Board of Directors, my supervisor Amanda, and my colleagues, Susan, and Mary for their continued support throughout the years.
Our Board needs you!
Benefits abound as you connect with Santa Fe's culture, leadership, and volunteers.
Including:
• Affirming Moments
• Tangible Results
• New Connections
• and Appreciation!
Some areas may be new to you and we have a lot of great people who lend support. We welcome you as one of the 'team' who can make a difference. Contact Joene: [email protected] or call 505-660-0165.